Silk Pavilion 2.0





w/
MIT Mediated Matter Group
2020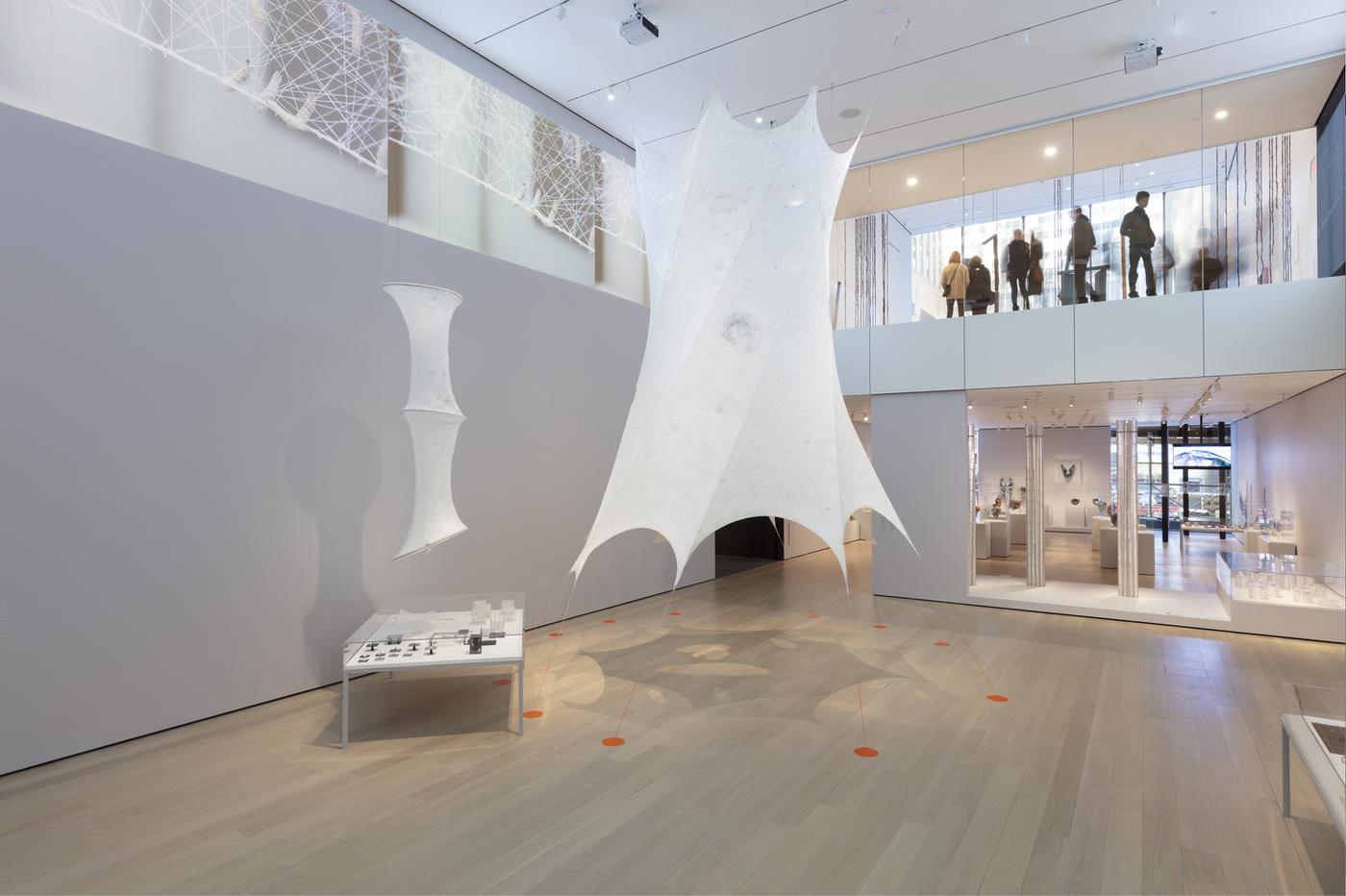 Standing at six meters tall and five meters wide, Silk Pavilion 2.0 explores the relationship between digital and biological fabrication through kinetic movement mimicking the natural patterns of the Bombyx Mori silkworm.

Comprised of three interrelated layers.Its innermost primary structure is comprised of one-dimensional, braided steel-wire ropes. Its secondary structure is a two-dimensional fabric on which the silkworms are positioned. The tertiary, three-dimensional structure is biologically spun with the output of 17,532 silkworms sourced from Teolo, Italy.
The fabric layer of the pavilion was custom developed, emphasizing the relationship created between form and insect. The textile is comprised of a dissolvable yarn which reacted with silkworm.


As the silkworms enter the last stage of the fifth instar, they emit one last liquid excretion. This is an indication they are ready to spin.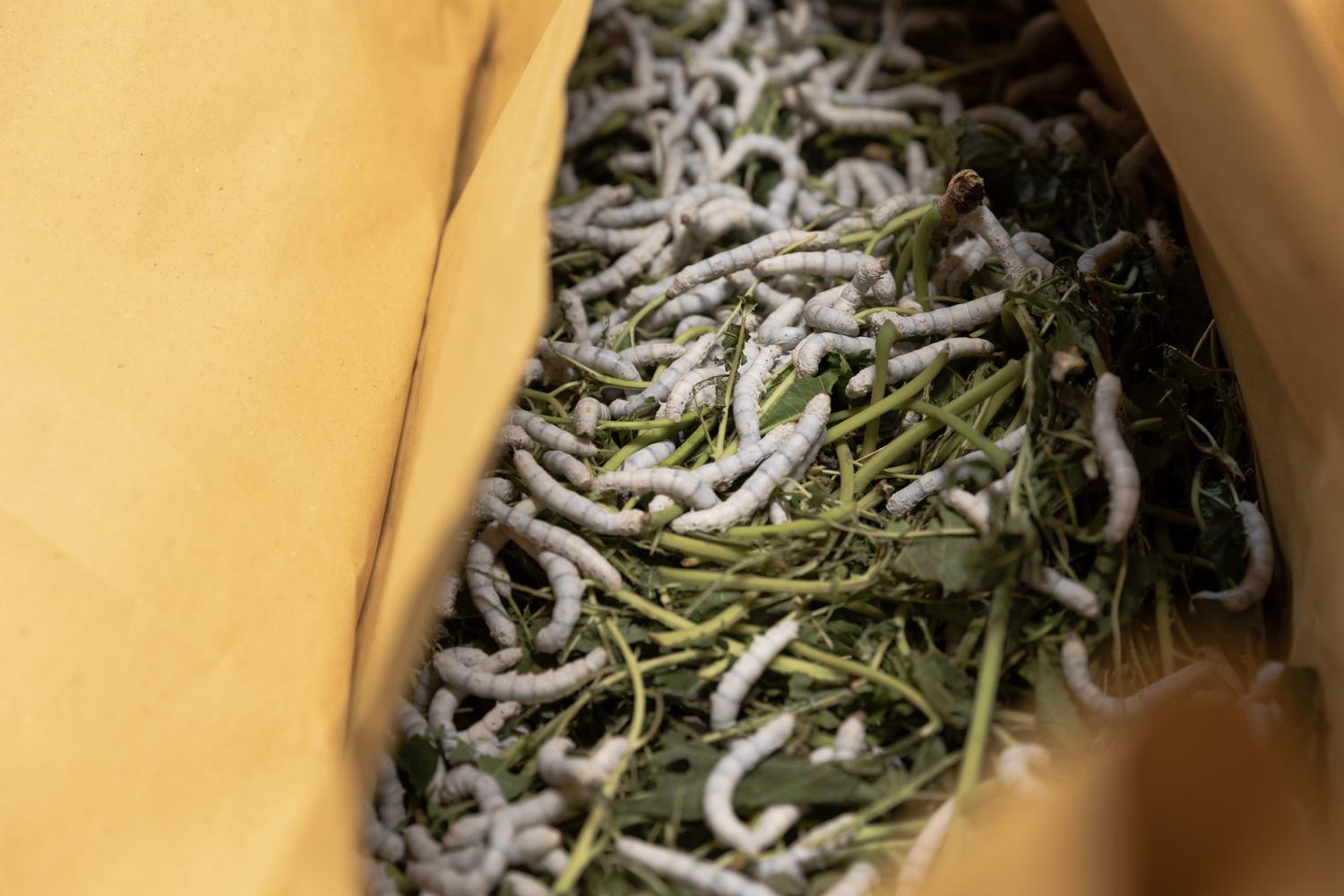 Textile dissolves when in contact with liquid excretion. Holes are created based on structural integrity of textile. Later, the silkworms patch holes with their spun silk.
images and some text provided by Mediated Matter Group and Museum of Modern Art, New York.